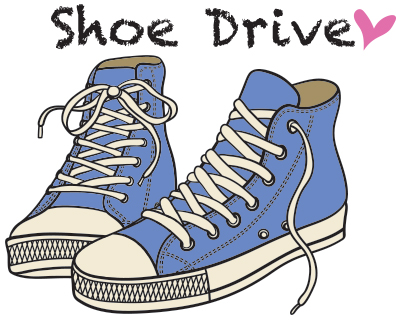 Now through March 31st, Clay Elementary, a small Title 1 school, is seeking community partners to assist them in collecting gently used pairs of shoes. The PTA's number one goal is to raise funds that they can put back into the classrooms so the children can benefit from a better experience.
The funds that they raise will help teachers with supplies and teaching materials that are not covered by school budgets. They are also trying to increase the quality and quantity of the learning opportunities for their students with field trips, Stem programming and educational guest speakers. These experiences will broaden the horizons of all students at Clay Elementary.
The Clay Elementary PTA shoe drive fundraiser's goal is to raise $3000 for these programs. To accomplish this, they need the support of every member of the community to look in their closets, and ask their neighbors, friends and co-workers to do the same. They are also looking for organizations and volunteers in the community to help them collect the shoes.The PTA has partnered with a company that will paythem by the pound for all that they can collect. The goal is to collect 300 bags of 25 pairs of shoes- this that will help them raise and meet the goal of $3000 for the school. Think about it: There's no selling, involved, no asking for money… you're just collecting pairs of gently worn used and new shoes for the PTA. Your goal may be 50, 100 or more!
What happens to all the shows they collect? The footwear will be used to provide an incredible economic boost by supporting micro-enterprise in developing nations like Haiti, Colombia, India, and Tanzania. Instead of holding onto shoes you no longer wear or use, give them new life and repurpose them in the Clay Elementary PTA shoe drive!
Collection bins are place at the following locations:
The First Christian Church of Mableton
878 Old Alabama Road SW
Mableton, GA 30126
Mable House Arts Center
5239 Floyd Road SW
Mableton, GA 30126
For more information on the shoe drivevisit: http://ourshoedrive.com/clay-elementary-pta/
Blurb underneath this article-
Coming in April! OurLove Your Neighbors Project winners!