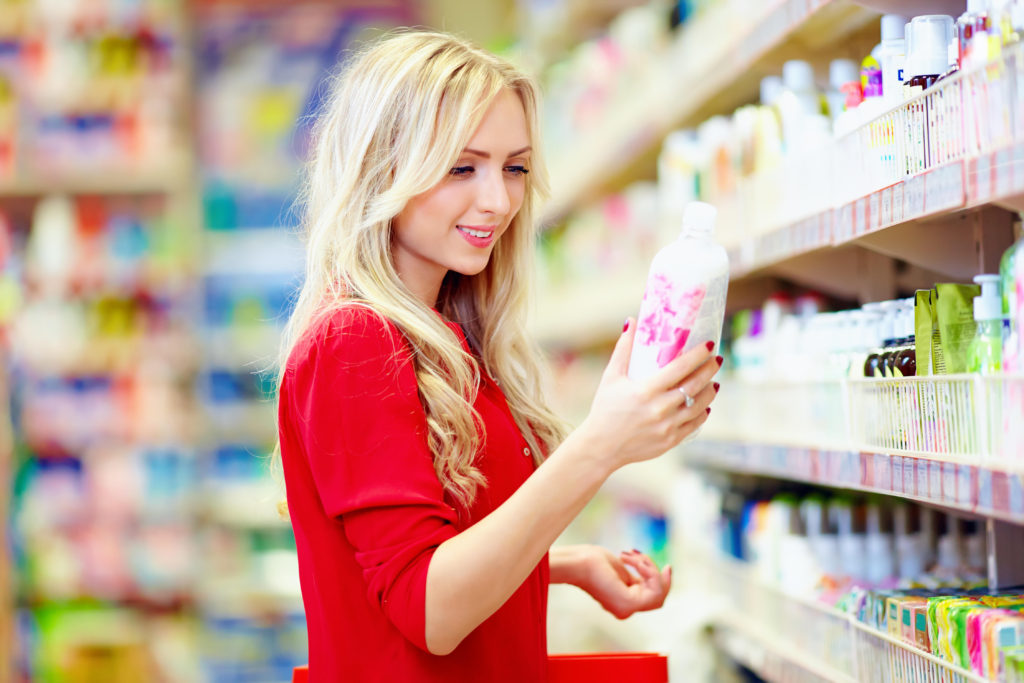 Simply Thriving Mama
by Dr. Kimberly Huck
10 Toxic Ingredients Hiding In Your Home
Have you ever thought about how many products you use every day in your home? Laundry detergent, deodorant, dish soap, hairspray, makeup, nail polish remover, baby wipes, shampoo, body wash, even the food you eat…. That's only 10 of the different products you may use on a daily basis. For many of us, there are tens or maybe even hundreds more!
But the real question is, what's IN those products? Have you ever really looked? Do you actually read ingredient labels before purchasing a product that will be used in your home, on your body, and around your family every day or do you just quick grab something you recognize that's cheap and seems like it will do the trick?
Let me tell you: I used to do the latter. When I was single, I'd thoughtlessly buy food only because it looked tasty; I'd buy products that were affordable and worked well, never considering what they were made of; I'd just use what everyone else was using, because why not? It wasn't until I married my husband, we started a family, and I learned the importance of living toxin-free. I realized that the ingredients I choose to put on, in, and around my body MATTER. They affect my health and the health of my family, so we all deserve for me to play ingredient detective and make sure the products I'm buying for us are safe.
GlobalHealingCenter.com estimates that on average it is not abnormal for an individual to be exposed to over 2 million toxins each day. 2 MILLION. Unfortunately, the reality of the world we live in is that many of those toxins come from our outside environment and are almost impossible to avoid. In a world full of endocrine-disruptors, allergy inducers, carcinogens and just downright nasty chemicals lurking here, there, and everywhere, what is possible is controlling what enters your home and making sure the products you're choosing for your family are completely safe!
I'm going to be honest with you, becoming an ingredient detective doesn't happen overnight. It takes time, practice, and commitment to really learn how to decipher the many ingredients that are in our everyday products. That's why I want to do what I can to help you! I've compiled a list of 10 of the most commonly seen toxic ingredients that are hiding in personal care products, household products, and food in almost every home in America.
1. Artificial dyes
2. Parabens
3. Phthalates
4. Phenoxyethanol
5. Synthetic fragrance
6. Formaldehyde and formaldehyde-releasing preservatives
7. PEGs (polyethylene glycols)
8. Aluminum
9. Natural flavors
10. Organophosphate pesticides
Do you see any of these ingredients in your products? Sadly, I'm sure you do. The great news, though, is that you can start making safe swaps right now! Here are some great tools to help you get started: The Environmental Working Group is a well-known non-profit organization that provides a tremendous amount of information to help you avoid dangerous products and find safe alternatives. The EWG's Skin Deep focuses specifically on cosmetics and personal care products and will help you avoid toxic chemicals in these areas. Think Dirty is another amazing resource; an app available for free download through Apple that allows you to scan personal care products and cosmetics with your phone in order to see a safety rating, as well as specific ingredient info and data, that has been compiled from scientific studies, non-profit environmental organizations, and government agencies. This app is an incredibly helpful for anyone who is new to toxin-free living and not yet familiar with ingredients. (I personally never use a product if it rates higher than a 2 in this app!)
If you're interested in learning more about toxin-free living, specifically why these ingredients are dangerous and to get some tips for making safe, affordable product swaps, you're welcome to join my private Facebook group, Simply Thriving Mama! We dive into all of these ingredients and more to help you figure out how to de-tox your home and make sure you're choosing safe products.
*Information taken from the EWG database
Dr. Kimberly is a chiropractor, toxin-free living educator, natural mama, and co-owner of American Row House fitness studio in the Marietta Square. If you have comments, questions, or topic suggestions for Simply Thriving Mama, please email kimberlyhuckdc@gmail.com.