Reach targeted readers in Cobb County
In print and online, we reach more potential customers than ever. We are dedicated to building a better community and invite you to join us. When you partner with Our Town, we work together to make the most out of your advertising dollars and maximize your exposure! In print, online and with our social media presence, we've got you covered.
Our Town is direct mailed to over 25,000 high income homes in Cobb. Thousands more are distributed to lobbies, waiting areas, community centers and our advertisers' businesses. Our zip code distribution is 30064 (Marietta), 30152 (Kennesaw), 30101 (Acworth), 30127 (Powder Springs), 30080 & 30082 (Smyrna), 30339 (Vinings), 30126 (Vinings Estates and Mableton).
To advertise with us, please fill out the form below, call us at 678-337-7844, or email us at info@ourtownmonthly.com.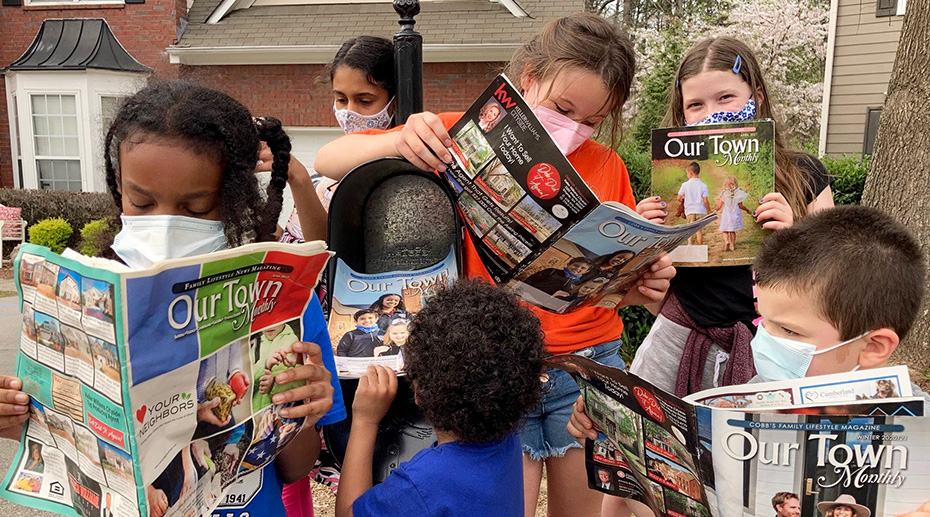 Why Choose Us?
Our Town provides a longer shelf life. Our cover families are often your next door neighbors and people that you know in the community.  We're often seen on your coffee tables and in your living room and kept around the house for the entire family to read.
Our Town gives you rock solid results! Partner with us in advertising and watch your business grow.  Let us do the work for you!
Our Town offers affordable rates with an attractive, high quality format.
Our Town provides more exposure. With our print publication, social media platforms and online presence, we've got you covered!
Our Town reaches your target market, direct mailing to over 25,000 neighborhood homes. We are proud to be one of the only local publications that land in mailboxes with a proven track record!